The Origins of Medfit
Established in 2011, Medfit is an award-winning specialist healthcare provider created by John C. Murphy and Barry Walsh. Their unique but synergistic backgrounds was the catalyst to creating a clinic unlike any other in Ireland
Mr. John C Murphy
Mr. Murphy is a Specialist Physiotherapist, who is a recognised expert in rehabilitation management. He has been involved in the rehabilitation of over 500 post spinal surgery patients and has advised on the management of occupational rehabilitation for 5 years.
He has a combined clinical, academic and business skill set with over 30,000 hours of clinical experience, combined with over 20 peer reviewed publications. As Clinical and Joint Managing Director of Medfit Mr. Murphy oversees the program development, software development and clinical governance of all our clinicians.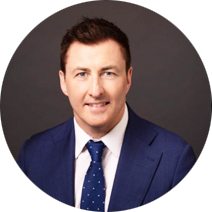 Mr. Barry Walsh
Mr. Barry Walsh has been developing and investing in wellness and healthcare models since 2004. Mr. Walsh is internationally recognized in the business of health and fitness concepts, and has invested in many digital and operational companies.
Mr. Walsh is the owner and operator of Iconic Health Clubs, a leading Irish health and fitness company with over 8000 members. Mr. Walsh was also chair of the Irish Fitness Association for 8 years and currently serves on the board.
Medfit | Our Company
Medfit is Ireland's most specialised healthcare provider combining clinical expertise with state-of-the-art technology
We change our clients' lives for the better in a friendly, supportive, and professional environment. Our approach combining multiple clinical specialities is called 'Integrated Healthcare'.
Historically, multiple conditions were often managed by multiple providers, creating a siloed approach lacking cohesion. At Medfit, we co-ordinate all aspects of patient care, creating a collaborative and centralised model, taking account of all elements of our clients' medical history. Our rehabilitation approach is delivered in a facility that optimises all outcomes
Always patient centred… The Medfit multi-disciplinary team consists of specialist physiotherapists, clinical and counselling psychologists , medical doctors, exercise physiologists, and client support staff. We all work together with the common objective of helping clients optimise their recovery from illness, injury or surgery
Contact Us with
your Query
If you have a query regarding any of our services, please don't hesitate to get in touch using the contact form below. We look forward to hearing from you.
Details of how we store your information can be found in our privacy policy